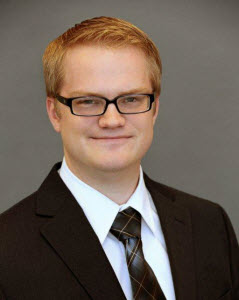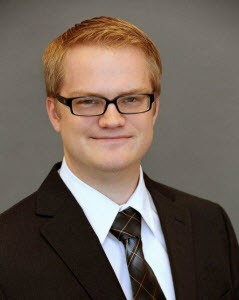 (213) 542-5719
msummers@chwlaw.us
Matt Summers is an associate in Colantuono, Highsmith & Whatley's Pasadena office with advisory and litigation assignments. His practice covers a range of public law issues, including post-redevelopment disputes, telecommunications, land use, conflicts of interest, open meetings law, and Americans with Disabilities Act ("ADA") compliance. He serves as City Attorney for Ojai, Assistant City Attorney and Planning Commission Counsel for the City of Calabasas, and advises the Cities of Barstow, Sierra Madre and South Pasadena, including each City's role as Successor Agency to the former Redevelopment Agency, the Oversight Boards for former redevelopment agencies in Huntington Park, Pomona, Rialto, San Bernardino, San Gabriel, and Temple City, and Eco-Rapid Transit, a fifteen-city joint powers agency, as well as work for our other general and special counsel clients. He is our firm's lead associate on telecommunications law and has assisted Calabasas in a number of vigorous disputes regarding cell tower siting under that city's complex and ambitious ordinance.
Current litigation assignments include defense of Calabasas' wireless telecommunications facilities siting ordinance; a constitutional challenge to A.B. 1484, the post-redevelopment legislation, now pending in the Third District Court of Appeal on behalf of 4 cities and their successor agencies; a constitutional challenge to the San Diego County Auditor-Controller's method for allocating funds from the redevelopment agency dissolution process; and several challenges by cities to decisions by the Department of Finance relating to redevelopment agency dissolution, including Recognized Obligation Payment Schedule and Due Diligence Review disputes.
Prior to joining the firm, Matt was an Intern at the City Attorney's Office for the City of Berkeley, where he was involved with a wide range of municipal law topics. Matthew's work for the City encompassed advice and litigation, including research and analysis regarding the extent of the City's ADA obligations in novel cases concerning access to pools and non-motorized small boat launches. He also wrote memoranda concerning labor and employment issues, public nuisances, federal civil rights disputes under 42 U.S.C. Section 1983, public finance, and the Political Reform Act. He also wrote and argued a Pitchess motion on behalf of the City regarding access to personnel records of police officers in a criminal case.
Matt received his J.D. cum laude from the University of California, Hastings in 2011 where he was an Articles Editor of the Hastings West-Northwest Journal of Environmental Law & Policy. While at Hastings, Matt worked as a judicial extern for the Honorable Marilyn H. Patel of the U.S. District Court, Northern District of California. He graduated from Reed College with a B.A. in Economics in 2008 and is a member of Phi Beta Kappa.
Practice Areas:
Public Law
Post-Redevelopment
Land Use
Telecommunications Law
Conflicts of Interest
Open Meetings Law
Public Records Act
Americans with Disabilities Act