(213) 542-5702
pgraham@chwlaw.us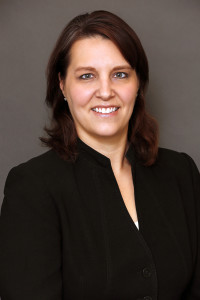 Pamela Graham is Senior Counsel and a member of Colantuono, Highsmith & Whatley's litigation practice group. Pamela's practice covers a wide range of litigation matters, including land use, employment law, municipal finance and public revenues, medical marijuana, and water issues. Her current engagements include defending Goleta Water District and the City of Santa Barbara against challenges under Proposition 218 to their water rates; litigating civil code enforcement actions for the City of Pasadena against illegal medical marijuana dispensaries; defending the City of South Pasadena in a writ of mandate action challenging aspects of the City Council's approval of a conditional use permit for a hydrogen fueling station; and defending the City of Sierra Madre in a dispute arising from a code enforcement action against an unpermitted home improvement project.
Pamela has broad litigation experience in both state and federal courts, handling all phases of litigation from the pleading stage through appeal. She has successfully defended a number of jury and bench trials.
Prior to joining Colantuono, Highsmith & Whatley, Pamela was an attorney in the commercial litigation workgroups at Irell & Manella LLP for seven years and at Drinker, Biddle & Reath LLP for five years. There, Pamela represented a diverse range of clients in the entertainment, retail, and other prominent Southern California industries in a variety of commercial litigation matters, including cases involving business torts, employment disputes, securities fraud, and trademark and copyright litigation.
Pamela earned her law degree magna cum laude from Loyola Law School in 2001. While at Loyola, Pamela served as the Chief Production Editor of the Loyola of Los Angeles Law Review. She was also the recipient of the Dean's Academic Scholarship from 1999 through 2001, as well as the First Honors Award in legal research and writing, torts, and federal courts. Pamela earned her Bachelor of Arts in journalism and mass communication and political science from the University of North Carolina at Chapel Hill in 1996.
Immediately following law school, Pamela served as a law clerk to the Honorable Ronald S.W. Lew of the United States District Court, Central District of California.
During her legal career, Pamela has advocated pro bono for the rights of children in the foster care system. Partnering with the Alliance for Children's Rights, Pamela has assisted over 25 families with the finalization of adoptions and advocated for lawful individualized education plans and services. Pamela has also worked with the March of Dimes for the past 10 years, bringing awareness to and fundraising for the fight against premature birth.
Pamela has served as adjunct faculty at Southwestern Law School, where she taught legal analysis, writing and skills, and at California State University, Northridge, where she taught advanced business law.
Practice areas:
Complex Litigation
Employment Law
Class Action Defense
Public Law
Public Revenues
Public Safety Defense Litigation
Land Use / CEQA