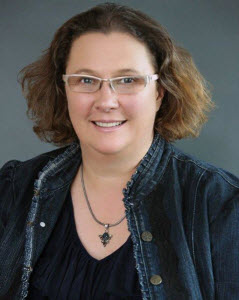 (213) 542-5708
jpancake@chwlaw.us
Jenni is Senior Counsel and a member of Colantuono, Highsmith & Whatley's litigation practice group. She brings her deep expertise in eminent domain and inverse condemnation to the firm's busy and diverse litigation practice.
Jenni's eminent domain experience covers a wide variety of condemnation issues and includes representation of governmental agencies, property owners, tenants and business owners on all aspects of the condemnation process; including acquisition, real estate valuation, loss of business goodwill, severance damages, right-to-take challenges, pre-condemnation damages and relocation benefits. Her experiences include litigation and appeals as well as settlement and mediation. Two of her early cases resulted in published appellate decisions — Community Redevelopment Agency v. Force Electronics (1997) 55 Cal.App.4th 622 and Los Angeles Unified School Dist. v. Trump Wilshire Assoc. (1996) 42 Cal.App.4th 1682.
Her representation of governmental entities has included city, former redevelopment agency, county, irrigation district, construction authority, school district, flood control district and water district clients. She has appeared before many and diverse government agencies, including City Councils, Transportation Advisory Commissions, Boards of Zoning Appeals, Planning Commissions, Planning and Land Use (PLUM) Committee, Redevelopment Agencies, Transportation Authority Boards, and the California Coastal Commission.
Jenni has also litigated a wide variety of other municipal issues including land use, inverse condemnation, civil rights, Brown Act, dangerous condition, real property, torts, police excessive force, contracts, writs, and administrative hearings and appeals. She has also handled municipal claims administration, civil and criminal subpoenas and Pitchess motions, and served as counsel to a city personnel advisory board.
Some of her most recent agency work includes representation of the Alameda Corridor East Construction Authority in eminent domain actions for the acquisition of property required for ACE's recent grade separation projects and Los Angeles Unified School District in several eminent domain actions for the construction of new schools.
Her current litigation includes defense of a contract claim against the City of Redding arising from development of a freeway interchange in conjunction with a development project; an inverse condemnation case against the City of Belmont seeking to compel the City to improve a substandard, private road; pursuing a claim on behalf of the Grass Valley Successor Agency against the state Department of Finance in a post-redevelopment matter; and defense of Sierra Madre in a dispute arising from a code enforcement action against an unpermitted home improvement project.
Jenni has been rated AV by Martindale-Hubbell since 2000 and is admitted to the State Bar of California, the U.S. District Court for the Central District and the Ninth Circuit Court of Appeal. She is has appeared in state trial and appellate courts throughout California.
Jenni is a graduate of the University of Redlands (B.A. Political Science, 1984) and Loyola Law School (J.D., 1988). At Loyola, she was a staff member and then Managing Editor of the Loyola Law Review, was on the Dean's List and a member of the St. Thomas More Law and Honor Society, received an AmJur Award for Civil Procedure, and was a judicial extern to the Honorable W. Matthew Byrne, Jr. in the U.S. District Court, Central District. Her interest in eminent domain law began in her first year real property class, and thereafter she was a faculty research assistant to noted property rights advocate, Professor Gideon Kanner. Since then, Jenni has enjoyed her professional interest in the fields of eminent domain and inverse condemnation law and liability defense of public agencies generally.
Jenni served for over 20 years to the former Los Angeles County Bar Association Committee on Condemnation and Land Valuation Litigation and served as the Southern California Chairman of the California State Bar Subsection on Inverse Condemnation and Eminent Domain in 1997–1999. She spoke on "Excluding Speculative Evidence" at the 1998 International Right of Way Association Valuation Conference. She has also served on the Board of Women Lawyers of Los Angeles and was an active member of the Women Lawyers Public Action Grant Foundation, serving as its President in 1998. She has served the former Los Angeles Municipal Court as a Small Claims Temporary Judge Volunteer from 1996–2001, and served on the Independent Cities Risk Management Association Liability and Claims Committee from 2002–2004. She was an alumni volunteer for the American Legion Auxiliary California Girl's State program in 2000 and 2001 and a member of the University of Redlands Alumni Board of Directors from 1990–1993.
As a very young lawyer in the early nineties, Jenni was a cooperating attorney and co‑counsel with the NAACP Legal Defense and Education Fund, in a federal civil rights/fair housing class action entitled Oliver v. City of Indio. She also volunteered with Public Counsel of Los Angeles, as a Supervisor in the Summer Homeless Project in 1990 and participated in the Public Counsel Legal Services Project from 1988–1993.
Jenni is a member of Women Lawyers of Los Angeles and the City Attorney's Association of Los Angeles County.
Outside her professional life, Jenni is mom to two daughters, spending many a weekend on the soccer field; a Girl Scout leader for her girls' two troops; and serves as a member of the Girl Scouts of Greater Los Angeles Strategic Planning / Property Task Force.
Practice areas:
Eminent Domain
Inverse Condemnation
Land Use Litigation
Real Property Litigation
Municipal Litigation
Public Liability Defense