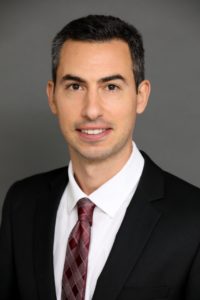 (213) 542-5734
agiragosian@chwlaw.us
Aleks is chair of Colantuono, Highsmith & Whatley's municipal practice group and resident in our Pasadena office.
Aleks' practice includes advising clients on the Brown Act and Public Records Act, general civil litigation, and negotiating and drafting purchase and sale, development, lease, license, and rental agreements. Aleks attends Sierra Madre's Planning Commission meetings and conducts Brown Act trainings for the firm's clients.
Aleks previously served as a Legal Fellow in the Glendale City Attorney's Office, where he drafted ordinances and prosecuted misdemeanor violations of the Glendale Municipal Code. In addition, he worked closely with city staff to revise Glendale's local California Environmental Quality Act guidelines to clarify its procedural steps and incorporate recently enacted regulations.
While in law school, Aleks worked for a number of state and local agencies, including the California Attorney General, the South Coast Air Quality Management District, and the California Public Utilities Commission.
Aleks graduated from UCLA with a Juris Doctor and a Master's in Public Policy, earning the school's prestigious Outstanding Academic Achievement Award. Aleks also received the Dukakis Fellowship and the Leadership in Sustainability Certificate awarded by UCLA's Institute of the Environment and Sustainability.