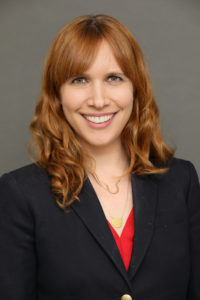 (213) 542-5736
Lindsey is a member of the municipal advisory and litigation practice groups in Colantuono, Highsmith & Whatley's Pasadena office.
Lindsey's expertise encompasses the myriad of issues specific to public agencies, including land use, government transparency and ethics, contracts, public works contracting, other contracts, open meetings and records laws, LAFCO issues, and conflicts of interest. Current projects include sale of a municipal hospital, proposed dissolution of a healthcare district, and the implications under LAFCO law of sale city land in a noncontiguous part of city.
Prior to joining CH&W, Lindsey provided counsel to California cities and special districts through her work with a public agency law firm in Bay Area. She also worked in a number of government, judicial and non-profit posts working on public law issues before that position.
Lindsey earned her joint Juris Doctor/Master in Public Policy degrees from the University of California, Los Angeles, School of Law and School of Public Affairs. While in law school, she founded the UCLA chapter of the "Law Students for Reproductive Justice" student organization and served as Editor-in-Chief of the UCLA Women's Law Journal. She graduated with highest honors from UC Santa Barbara in 2003 with a B.A. in Women's Studies.
Practice Areas:
Public Law
Elections Law
Contracts
Public Works Contracting
Labor and Employment Law
Municipal Finance Law
Conflicts of Interest
Constitutional Law
Code Enforcement
Land Use, Planning, and CEQA
Open Meetings and Records Law
Special Districts