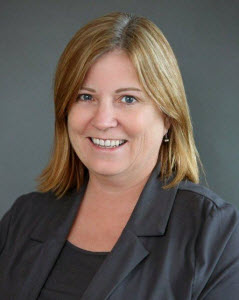 (213) 542-5716
asparrow@chwlaw.us
Amy is Senior Counsel in the firm's litigation and municipal advisory practices, and she has 15 years of experience in international, domestic, federal, state and local public finance issues, in both litigation and advisory capacities.
Her state and local litigation background includes contract, property tax, sales tax, utility users tax, user fee, assessment and commerce clause disputes, and she has represented public agencies before administrative tribunals, trial courts and courts of appeal. Amy drafted a winning appellate brief in Ardon v. City of Los Angeles, a class action challenge to the taxation of charges for telecommunication services in a case where class certification is currently at issue following remand by the California Supreme Court. Her Proposition 218 litigation experience includes the defense of a writ challenge to the taxation of charges for cellular service in AB Cellular LA v. City of Los Angeles, in addition to Howard Jarvis Taxpayers Association v. City of Fresno, a utility user fee controversy, and Beutz v. County of Riverside, an assessment controversy. She represented the Arizona Department of Revenue in a dispute involving the appropriate tax treatment of emerging VoIP technology and in property tax litigation involving the valuation of airline property, an electric generation facility, and environmental technology at an Arizona copper mine.
In addition to a wide range of written discovery and deposition experience, Amy's pre-trial practice has included the resolution of motions to compel and amicus briefing on behalf of the League of California Cities in support of a successful motion to quash a third-party subpoena, based upon novel issues of work product privilege in the context of list-serve communications among hundreds of attorneys representing public agencies throughout California.
Amy's advisory experience includes the drafting of local utility users tax and public smoking ordinances, review of utility rate-making analysis, and advice regarding the fiscal impact of state legislation on local California agencies and jurisdictions. While serving as an Assistant Attorney General in Arizona, she drafted the Arizona Attorney General's opinion on the taxation of medical marijuana sales and advised the Arizona Department of Revenue on the impact of school tax-credit legislation.
Amy received her J.D. from Boalt Hall School of Law at U.C. Berkeley in 1997, where she received two American Jurisprudence awards and three Prosser Prizes for academic excellence in addition to a Moot Court award for Best Brief. She received her bachelor's degree in Mathematics from U.C.L.A. in 1987, where she received a faculty-nominated Award for Excellence in Mathematics and Honorary Mention in a National Science Foundation Scholarship Competition.
Amy is a member of the bar in California and Arizona. She is also the proud mother of two nearly-adult sons, aka "the skalleywags."
Practice Areas:
● Public Law
● Tax
● Municipal Finance
● Public Utilities
● Telecommunications
● Constitutional Law (First Amendment, Equal Protection, Due Process and Commerce Clause)
● Property Valuation