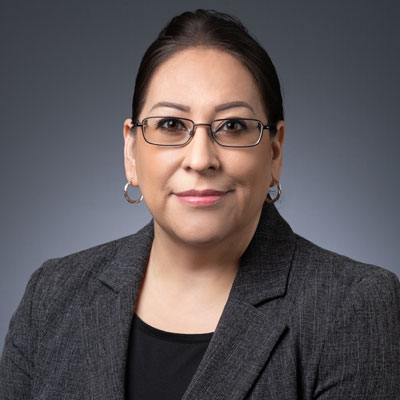 213-542-5736
Claudia Garcia-Salas is an associate in CHW's litigation practice group in our Pasadena office. Her current engagements include a challenge to a water district's special property tax on the basis of tribal sovereign immunity, challenges to agricultural water rates, a dispute among the parties to a joint powers agreement under which a regional sewer plant is operated, a challenge to a water supply charge collected on the property tax roll, and a challenge to the San Diego County Supervisorial Districts recently adopted an independent redistricting commission.
Before joining CHW, Claudia was Law Clerk to Associate Justice John L. Segal in Division Seven of the Court of Appeal for the Second Appellate District, where she, among other things, drafted numerous opinions and legal memoranda. Earlier, she was a staff attorney at Children's Law Center of California (CLC) where she represented over 180 minor dependents of the juvenile court and served as guardian ad litem for children before the court. Claudia was a paralegal at CLC before and during law school.
Claudia earned her law degree from Loyola Law School in 2018. While attending the evening program and juggling the high demands of parenting, she obtained First Honors Award in Legal Drafting, served on the Loyola of Los Angeles International and Comparative Law Review, and interned in the Social Justice Law Clinic's Project for the Innocent. Claudia obtained her BS in Public Health from California State University, Los Angeles. She is fluent in oral and written Spanish.
---