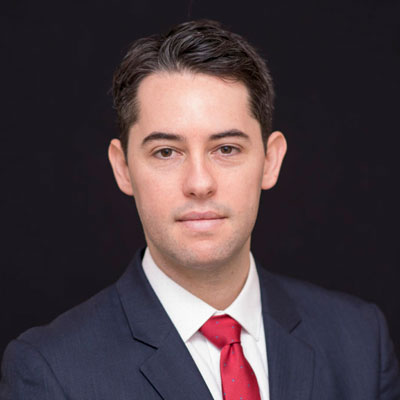 (213) 542-5729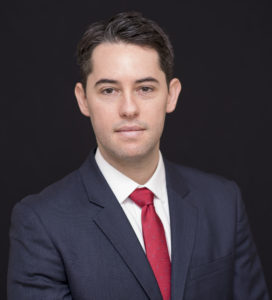 Andrew is Of Counsel to Colantuono, Highsmith & Whatley's litigation practice group. His practice covers a full range of litigation matters, including labor and employment, elections, rate-making litigation and other matters arising under Propositions 13, 218 and 26, land use and CEQA matters and other liability defense.
Before joining Colantuono, Highsmith & Whatley, Andrew served five years as a Deputy City Attorney in the Litigation Section of the Glendale City Attorney's Office.  Andrew successfully represented the City, its elected officials and its employees in a broad array of litigation in federal and state courts as well as before administrative bodies.
For example, Andrew successfully defended a Quo Warranto action challenging a City councilman's right to hold office, which resulted in a published opinion. (Rando v. Harris (Quintero) (2014) 228 Cal.App.4th 868) Andrew also has experience in election matters, having obtained a writ requiring the deletion of false and misleading ballot arguments submitted in support of a measure that would have eliminated the City of Glendale's Utility User Tax, which generates $17.5 million annually for City services.
Andrew's jury trial experience includes defense verdicts in two employment cases, a federal civil rights case, and an elder abuse case. Andrew has also successfully represented the City in an employee's appeal of a termination before the City's Civil Service Commission and a former City executive's challenge to the City's denial of Industrial Disability Leave benefits. Andrew has successfully drafted and argued many motions that have disposed of cases involving employment disputes, civil rights violations, inverse condemnation claims, dangerous condition of public property, and breach of contracts.
Recently, Andrew received an Award of Appreciation from the Korean American Forum of California for his role in the successful defense of the City of Glendale's right to erect a public memorial commemorating the "Comfort Women" forced into sexual slavery during World War II. The Comfort Women cases, which were filed in both federal and state court, attracted international and diplomatic attention and also resulted in the published decision. (Gingery, et al. v. City of Glendale, 831 F.3d 1222 (9th Cir. 2016))
Andrew has previously served as Editor of the Litigation Chapter of the Municipal Law Handbook, the benchmark legal text for California municipal law practitioners. He has also served as a Board of Director of the Glendale Bar Association, a member of Jury Instruction Committee of the California State Bar, and as a member of the Public Entity Section of the Association of Southern California Defense Counsel.
Before becoming a Deputy City Attorney, Andrew worked as an associate at a public agency liability defense firm where he represented the Los Angeles Unified School District, County of Los Angeles, County of San Bernardino, the Los Angeles County Sheriff's Department, and the San Bernardino Sheriff's Department in civil rights, employment and tort matters.  In 2011, Andrew was named a Pasadena "Top Attorney."
Andrew received his law degree from Southwestern Law School in 2008. During law school, Andrew was a staff member of the International Law Journal, a full-time legal extern to US District Court Judge George Schiavelli (ret.), a Research Assistant to Professor Sung Hui Kim, and a Law Clerk for the Los Angeles Community Redevelopment Agency. Andrew received his B.A. in Political Science from Boston University in 2005.
---