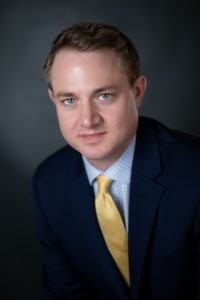 (530) 208-5346
Gary is a Shareholder of the firm. He currently serves as City Attorney for the City of Auburn and the Town Attorney for the Town of Yountville, as well as General Counsel for the Garden Valley Fire Protection District and the Pine Grove Community Services District, Assistant General Counsel for the Higgins Fire District, and General Counsel for the First 5 Yuba Commission. His practice covers a range of public law issues, including land use, CEQA, public works contracting, contracts, labor and employment law, constitutional law, code enforcement, conflicts of interest, open meetings and records laws, and post-redevelopment issues.
Gary's current projects for clients include negotiating a development agreement related to public infrastructure; labor negotiations with public safety employee units under the Meyers-Milias-Brown Act (MMBA); advice regarding several labor grievances and employee discipline matters; and preparing ordinances regulating massage establishments and cannabis businesses.
Before joining CH&W, Gary served as City Attorney for the City of Firebaugh and advised municipal clients throughout California on a wide range of issues, including counties, cities, school districts, and special districts.
Gary graduated with highest honors from UC Santa Cruz in 2008 with a B.A. in psychology. He received his J.D. in 2012 from the UC Davis School of Law, where he was staff editor of the UC Davis Business Law Journal and a research assistant in constitutional law. While at Davis, Gary worked as a law clerk in the Governor's Office of Legal Affairs and as a legal extern at the Placer County Superior Court.
Before law school, Gary served as a Senate Fellow for the California State Senate in Sacramento, where he staffed the Senate Local Government Committee and worked on legislation of interest to California's local governments.
Practice Areas:
Public Law
Elections Law
Contracts
Public Works Contracting
Labor and Employment Law
Municipal Finance Law
Conflicts of Interest
Constitutional Law
Code Enforcement
Land Use, Planning, and CEQA
Open Meetings and Records Law
Redevelopment Dissolution
Special Districts
Presentations:
Presenter, Napa-Solano International Code Council (2019)
Presenter, California Special Districts Association (CSDA) 2019 Annual Conference: Special District LAFCo Involvement
Presenter, 2019 CALAFCo Staff Workshop
Presenter, California Special Districts Association (CSDA) Webinar (2019): Special District LAFCo Involvement
Presenter, AB 1234 Training (2018) – California Special Districts Association (CSDA)
Publications:
Contributor, Western City Magazine (Oct. 2019): Wayfair Decision Means More Sales and Use Tax Revenues for Cities
Contributor, California Special Districts Magazine (2019): LAFCos and Involuntary Dissolutions and Consolidations
Contributor, Western City Magazine (June 2018): U.S. Supreme Court Revisits Sales and Use Taxes in the E‑Commerce Age